You guys, I am IN LOVE with this dress! Our amazing friends at
Hallelu
, sent us a package in the mail, filled with everything this girl could ever (and I mean ev-er) want. I know that the weather hasn't been totally Spring-y lately, and probably won't be for some time, but I couldn't resist putting this dress on and wearing it while we were away for the weekend! It was basically freezing (sunny and frigid, seems to be how New York weather plays it), so of course I had to layer the heck out of this look. And since, I was wearing my new fave dress, I just went with it and wore everything (all at once) that I am loving at the moment.
First of all, the color of this dress is beyond, but the cut outs? Be real! I want to live in this. Onto the first layer: my leather jacket. I've had a leather jacket since I was 6 years old (a little fur too, eek!). It's been a total obsession of mine since then, so it's my number one go-to...It isn't warm though....so....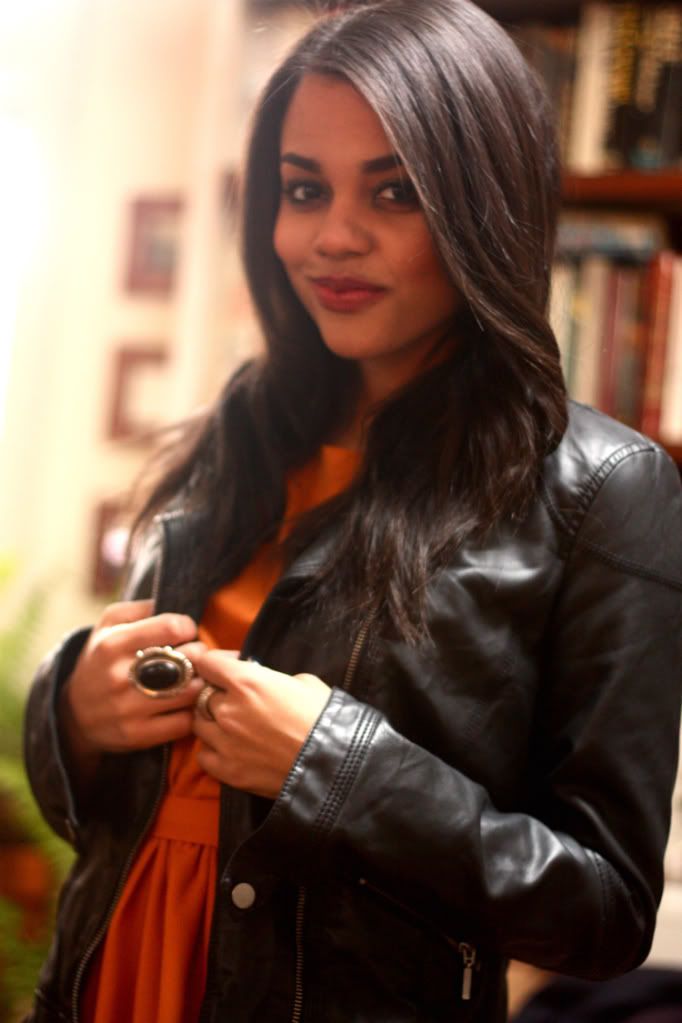 Layer #2: My little (faux) fur vest that mom gave me for Christmas! I saw it in the store, but had already spent the equivalent of rent on shoes and bags that day, so I had to leave it behind. But! My mom's the best, and it was waiting for me under the tree. Holler!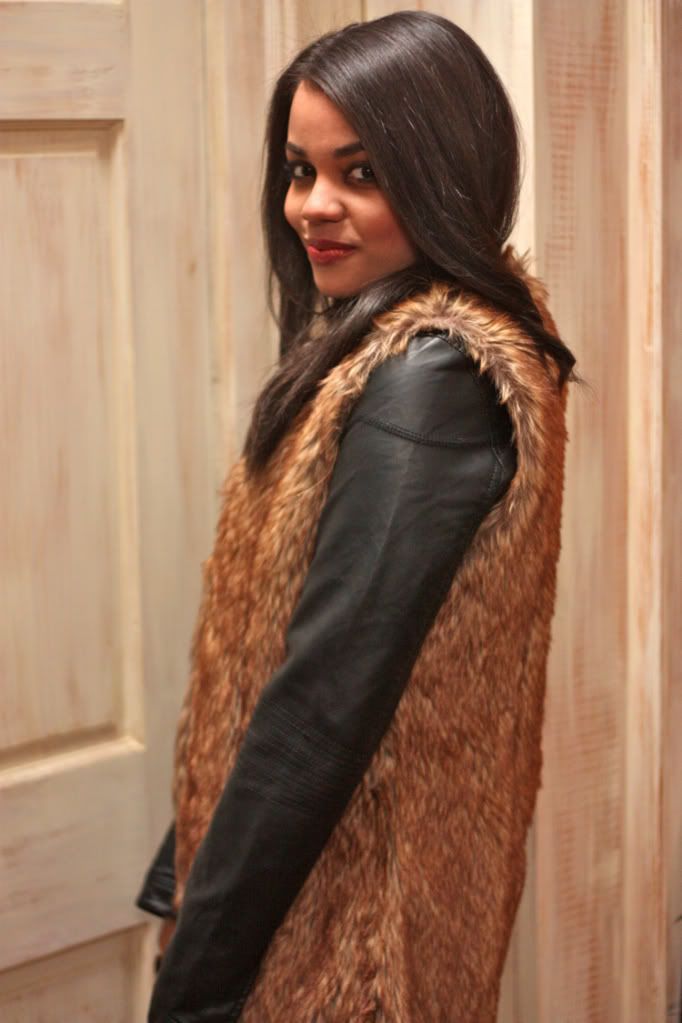 Now, we were upstate this weekend (which doubly explains the semi-freezing weather, and barn-like atmosphere) and we had an amazzzzzing time. Drank a bit too much, definitely ate too much, caught up on our magazines, and were cozy by the fire.
My boyfriend
Rob
(who is consequentially Dave's BFF and our roommate) snapped photos of us in the McCurdy barn. Don't know you...it's the place to be!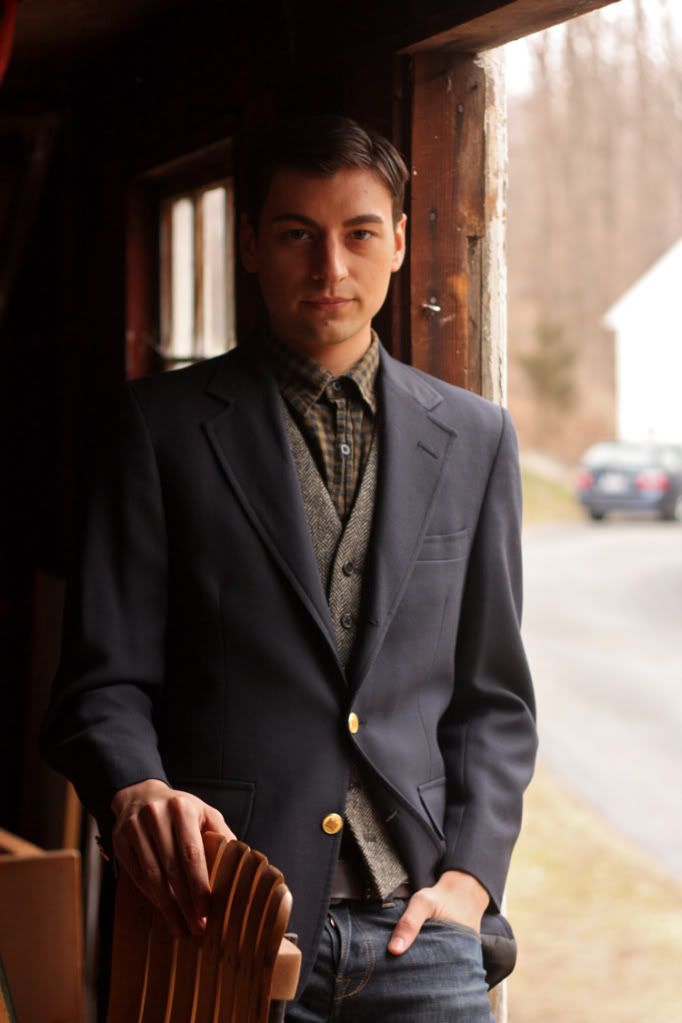 I know that I can speak for Dave, when I say that this blazer is definitely a (semi) new obsession. Dave has a blazer fetish, there I said it. And damn, does he rock a blazer like nobody's business. He layers it like a total pro- try and catch him not wearing a blazer, I dare you. He's actually wearing a blazer right now, as I type this.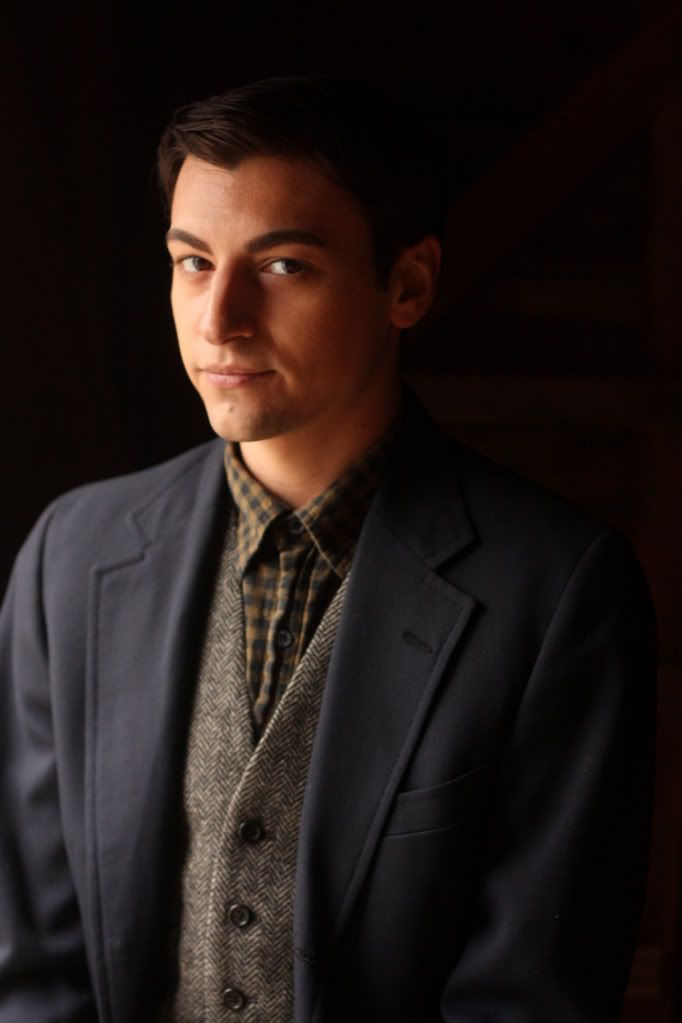 And, take a look at that tweed vest. A well-dressed gentlemen? I think so.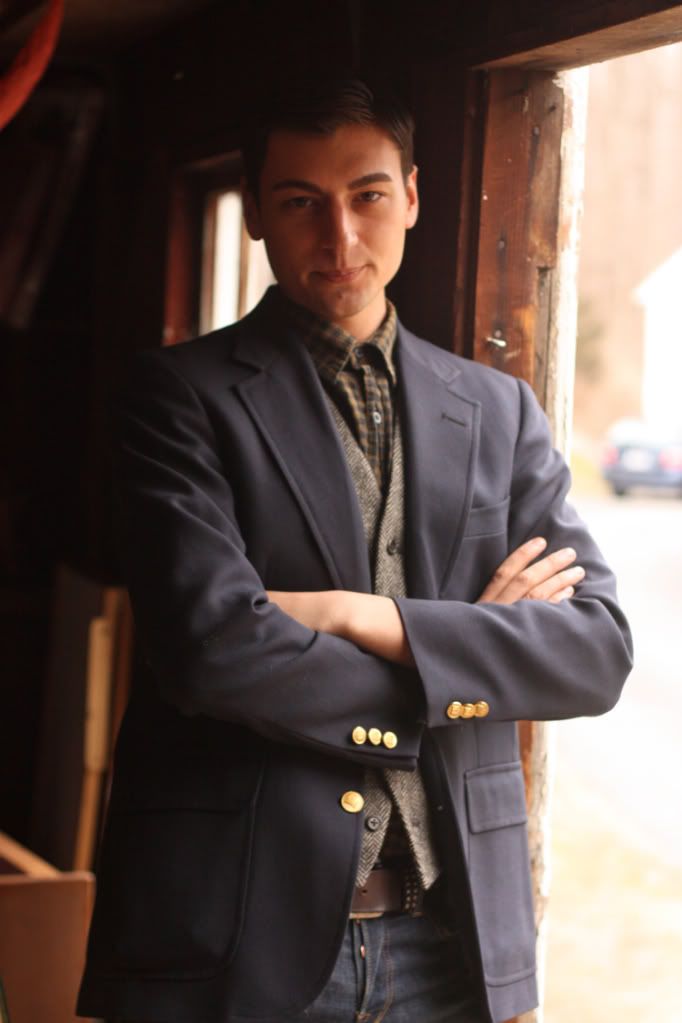 What We're Wearing:
Erica:
Edie Dress,
Hallelu
. Black Bomber Jacket,
Zara
. Fur Vest,
XMAS
!, Ring and Bracelet,
Forever 21.
Dave: Flannel, Vintage Gap. Tweed Vest, J. Crew. Blue Blazer, Brooks Brothers. Denim Skinnies, Levi's. Suede Boots, Thrifted.
-----
PS. Find us on Instagram! We just found ourselves there..
Username@: davieanderica