If this post had a theme song, maybe it would be "American Woman" by Lenny Kravitz.
And, although we're a tad late on it being the 4th of July and all, it's never to late to rock a little Red, White, and Blue (and fringe!).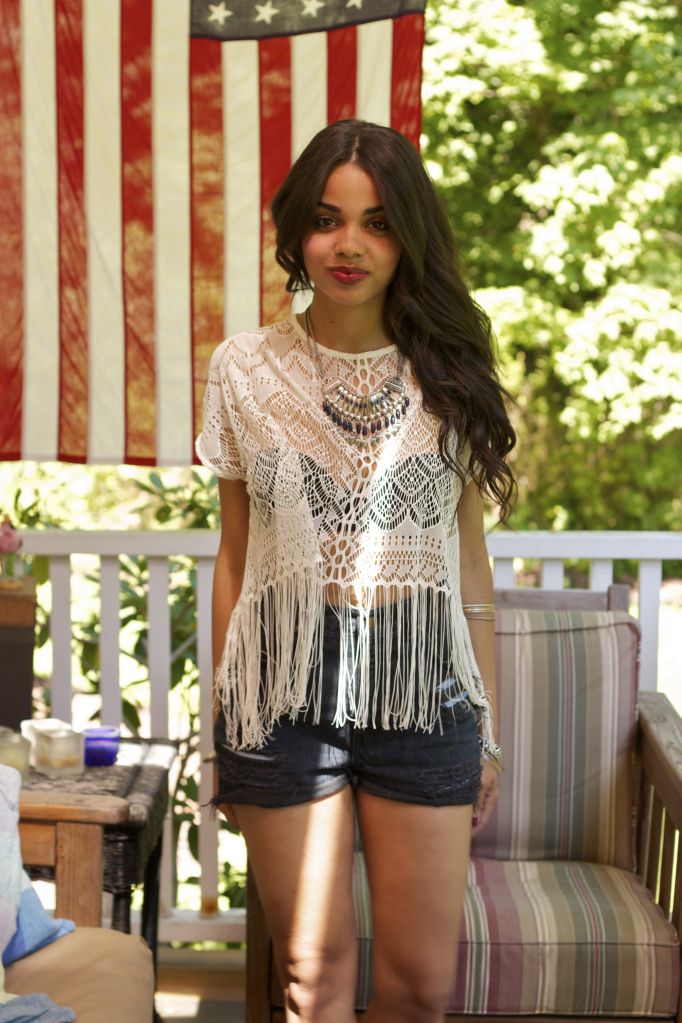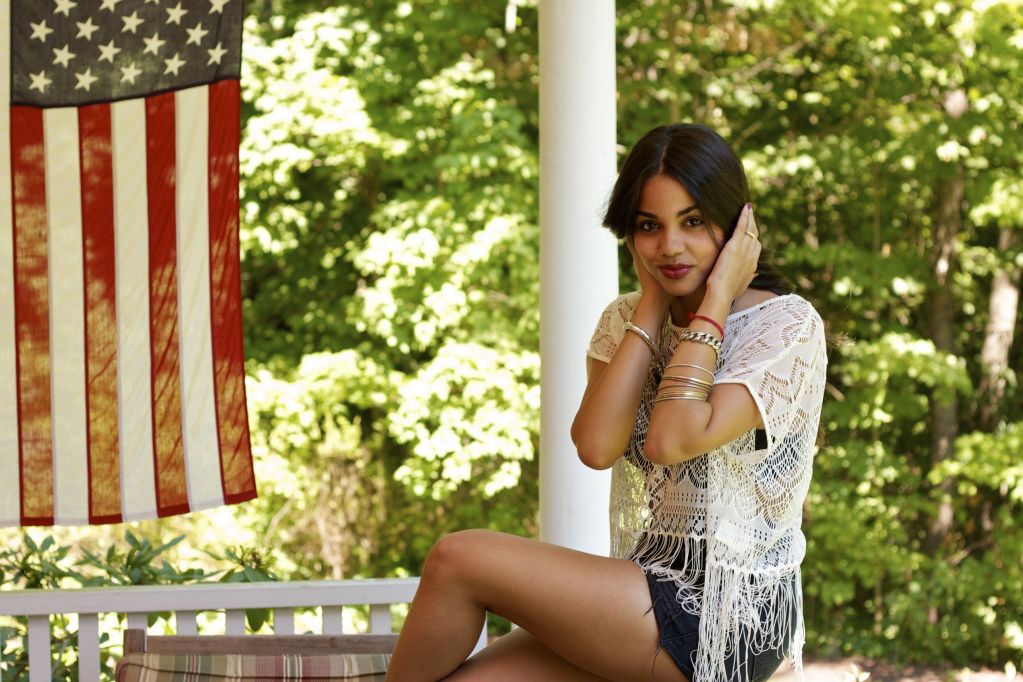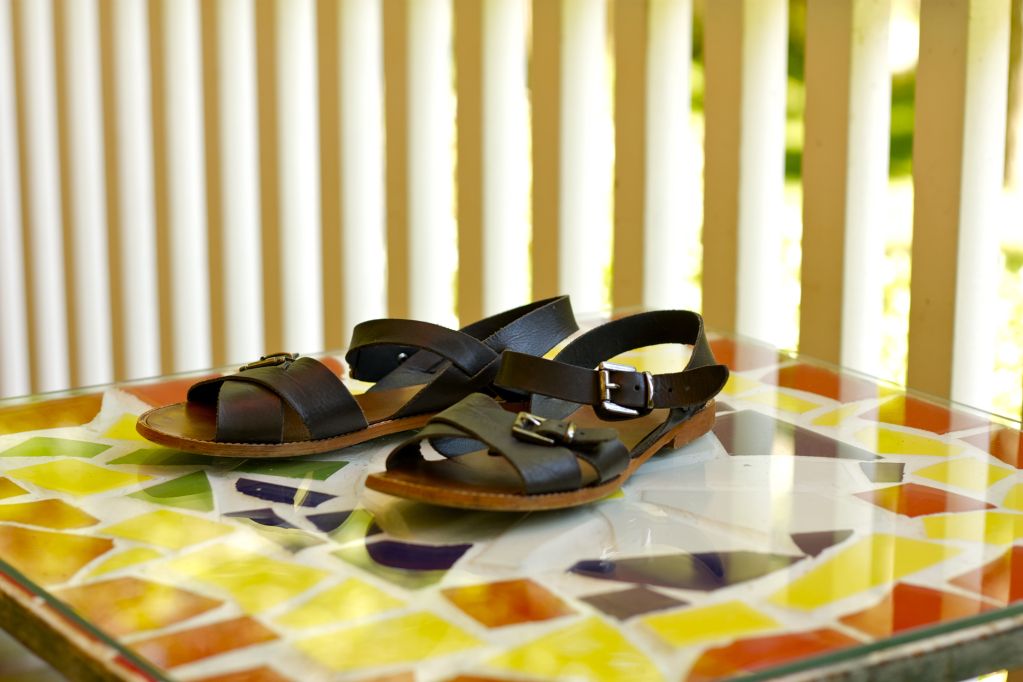 Wearing:
Erica: Fringe, H&M. Denim Cut-off's, Urban Outfitters (reconstructed Levi's). Necklace, Chico's. Bracelets, David Yurman and Thrifted.