Prints always make everything better (well, prints and lots of whiskey gingers).
Especially, prints like Snakeskin (Erica) and Checks (Dave). Pairing a little bit of this, with a little bit of that, mixing in prints and an unexpected pop of color, are undeniably the easiest ways to get your look from 'That's alright' to 'Damn, that's fine'.
Being that our ensembles are strictly based on blacks and leathers (inner-goth kids for life...), we tend to resort to muted prints to jazz things up. And by prints, we mean all prints in the animal kingdom for Erica and anything in plaid or stripes for Dave.
On Snakeskin..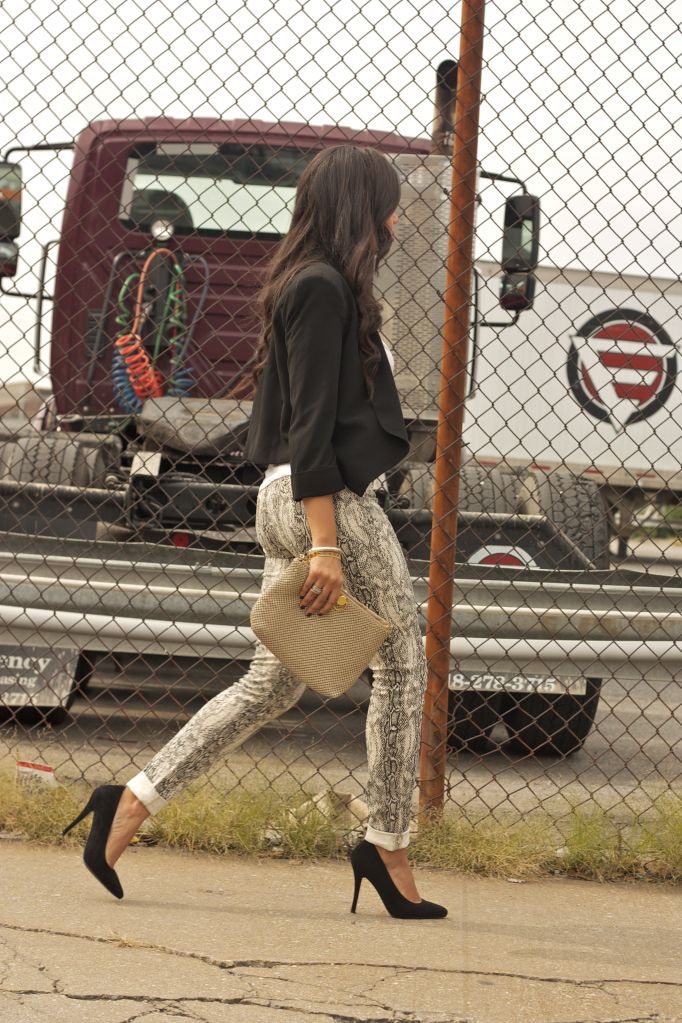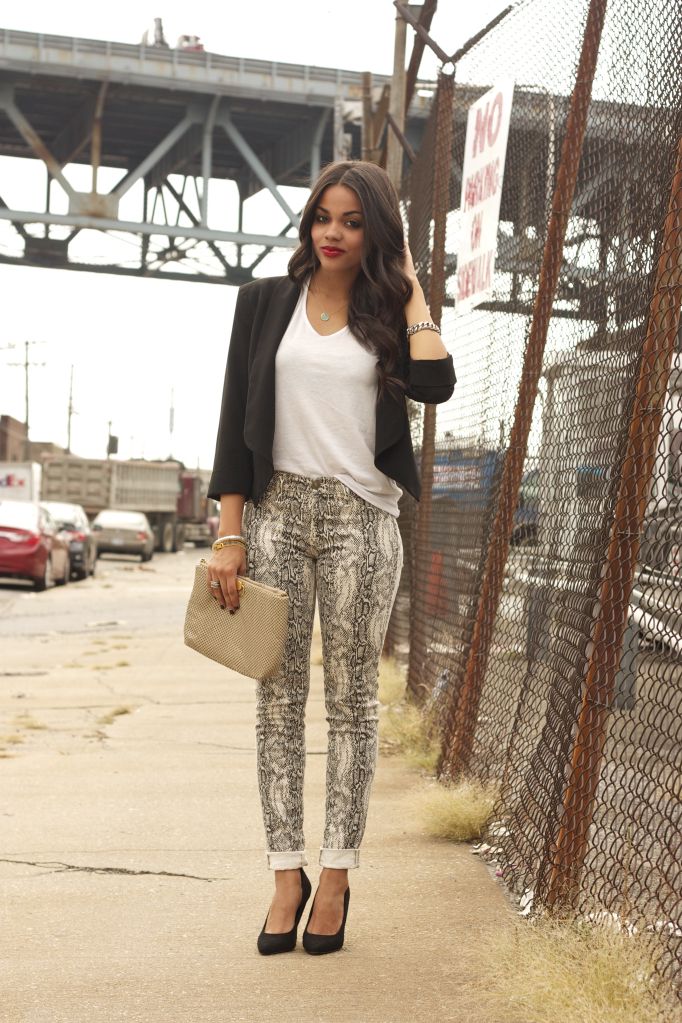 On Plaid..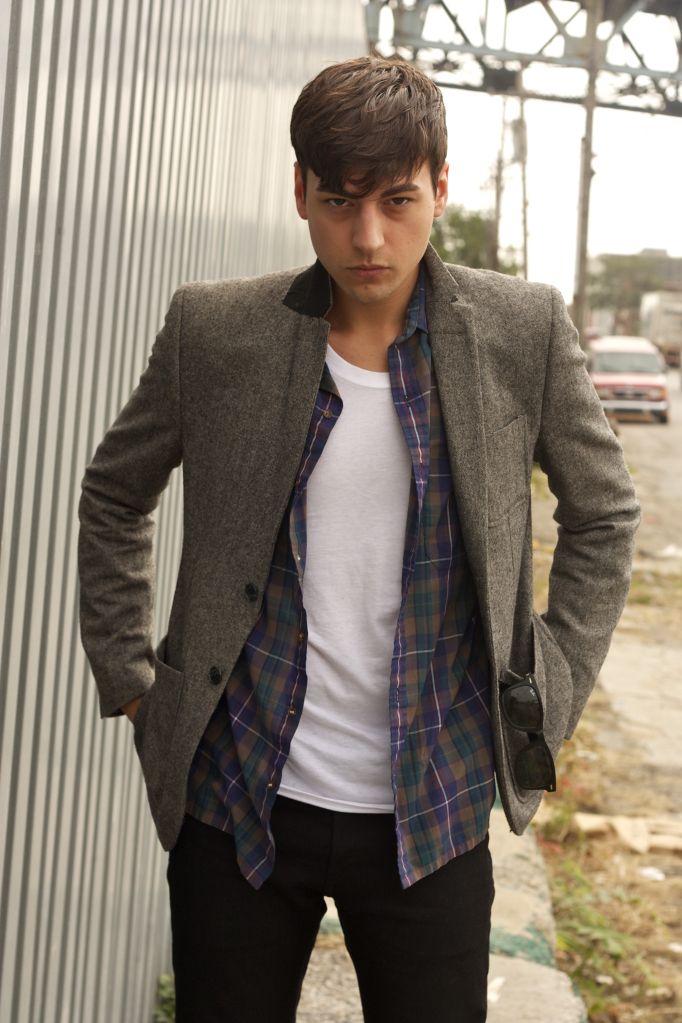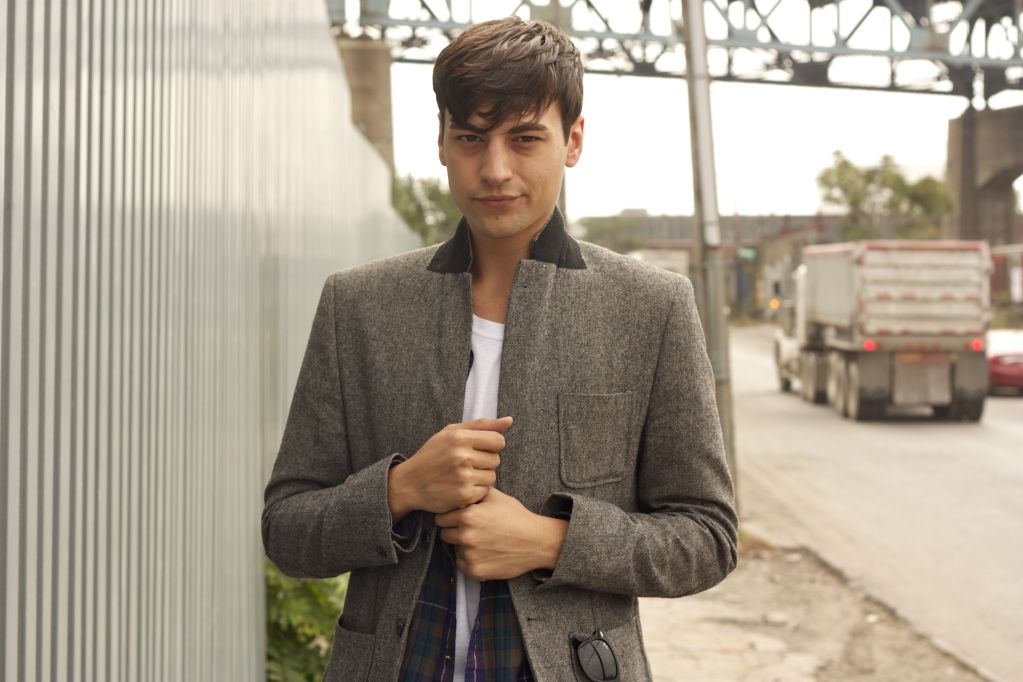 What We're Wearing:
Erica:
Blazer, c/o
Bebe
. White tee,
James Perse
. Snakeskin Denim,
Hudson Jeans
. Heels,
Steve Madden
. Clutch,
Vintage de la my grandma
.