Not much to say here today, except we're feeling really blessed lately and are so excited for not only Christmas in the city and going home for the holiday's, but mostly for all of the exciting things we have upcoming (things that are hush, hush for now, but stay tuned!). We can't believe how crazy and amazing our journey has been, and as of late, we can truly say for the first time in a while, that the future is bright and we're anxious (literal anxiety happening over here!) to see what the next chapter brings. Our quarter-life-crisis is still in full force, but positively speaking... we're ready for what's next, personally and professionally.
document.write("
"Follow Your Bliss"
")
In the words of Joseph Campbell,
"
Follow Your Bliss
"
.
And, our dear friends, that is exactly what we intend to do. Cheers, to living out loud!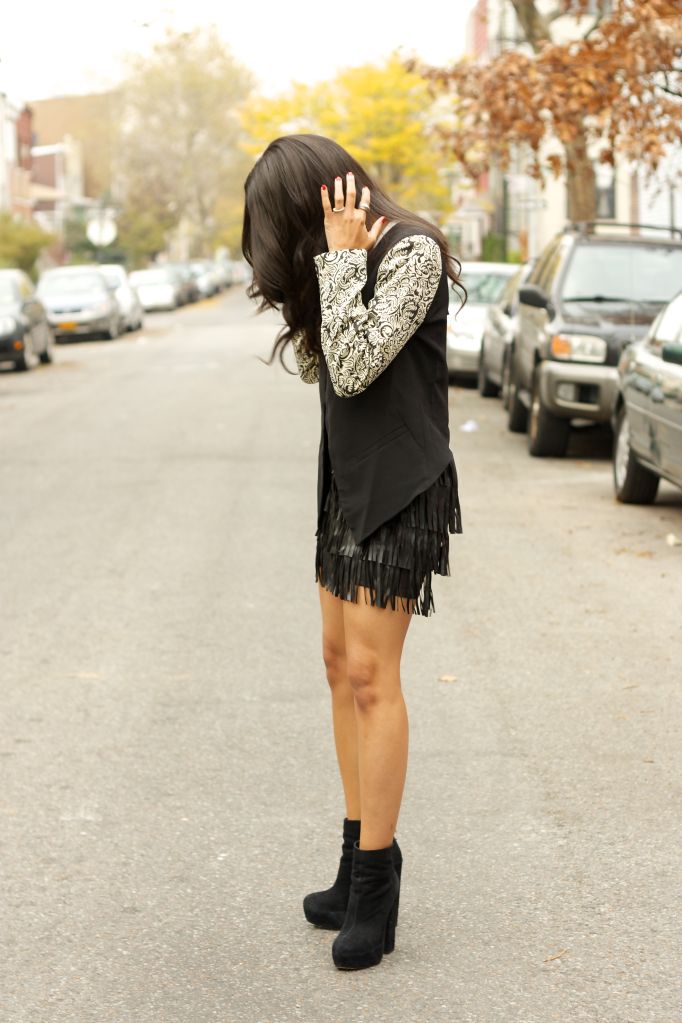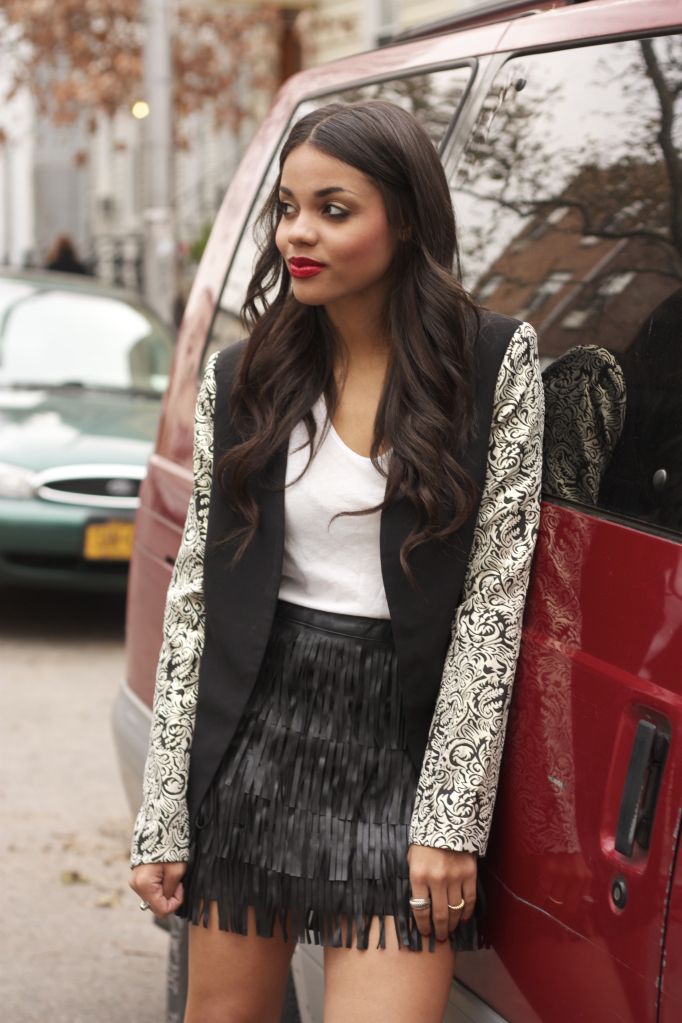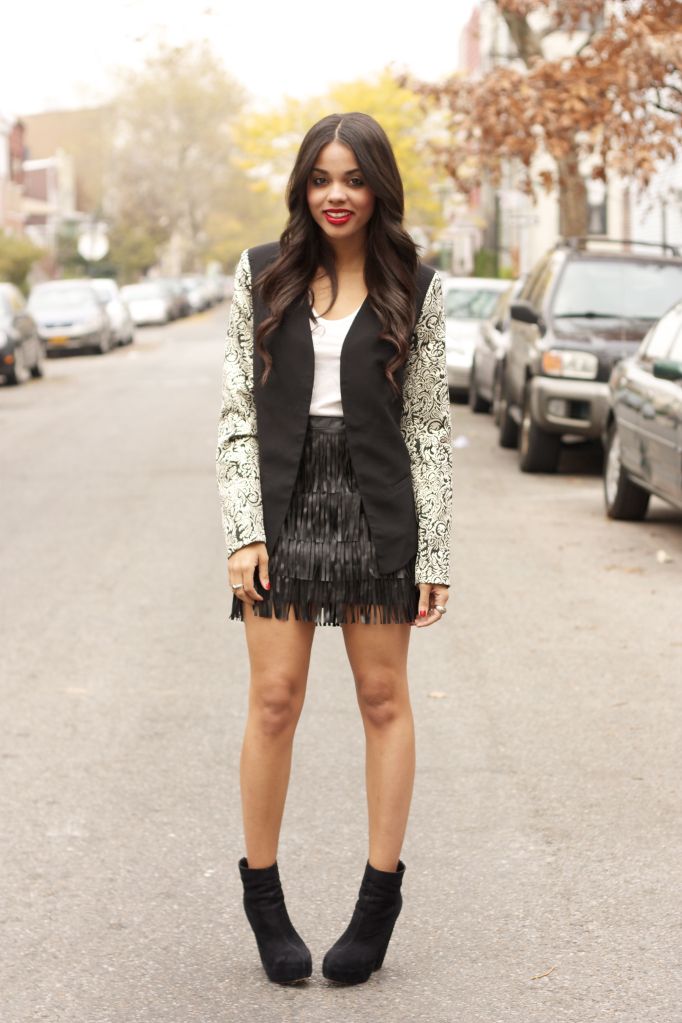 Wearing:
Erica:
Leather Fringe Skirt,
c/o Lulu's (Try This: Fringe Mini).
Boots, c/o Bebe.